How do I know if medical malpractice in Georgia has occurred?
Let's start by defining medical malpractice: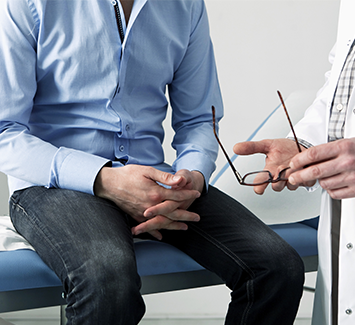 Medical malpractice in Georgia can be claimed when death or injury to a patient is reported as a result of a breach of the standard of care before, during and medical after care has been administered by anyone in the healthcare community (including, but not limited to, doctors, nurses, dentists and institutions.) Medical malpractice can also be claimed in Georgia if a healthcare professional has violated ethical cannons or state or federal laws that cause a patient to be injured or killed.
There are also cases that are so obviously negligent that occur in a hospital setting that they are considered "ordinary negligence" and not subject to the strict expert witness requirements of medical malpractice case. Atlanta Medical Malpractice Litigation Firm Neal Law has handled numerous medical malpractice cases and ordinary negligence cases that occurred in a hospital setting.
Next we take a look at the nature of negligence:
Examples of medical negligence include but are not limited to: a healthcare professional misdiagnoses a patient, orders the wrong treatment, or is mistaken when reading or interpreting lab results. Omitting a step or simply making a mistake during a procedure can cause injury to a patient and can be considered negligence. Incorrect instructions that a healthcare professional gives a patient to follow after a treatment/procedure can result in injury or death. If a patient is discharged too early or if further testing was needed and not administered, injury or death can result. If a patient is discharged too early or if further testing was needed and not administered, injury or death can result. Also, failure to consider a patient's medical history can be negligence, especially when specific details have been disclosed by the patient but ignored by the nurse or doctor. Ordering unnecessary procedures and prescribing inadequate/wrong medications that injure or kill a patient are other examples of medical negligence.
An example of ordinary negligence that occur in a hospital setting are a hospital and doctors failing to inform a patient who they discharged about a lab report that came in subsequent to her discharge which stated she had cancer and needed immediate treatment. This "dropping the ball" led to a 14 month delay in diagnosis and killed the patient. NEAL LAW beat three doctors, two physician practice groups, and a hospital for this ordinary negligence and made them pay big damages for the patient's surviving daughter.
Contact

Neal Today

Contact us 24 hours a day, 7 days a week for an immediate case evaluation.